Following successful tank tests of the technology carried out during 2015 and 2016, the Company has now built its first full-scale prototype ExoWave cell and installed it in the North Sea during July 2017. The Wave Energy Converter Prototype – Phase 1 has been installed just outside Hvide Sande Harbour, at the Danish west coast at a water depth of approximately 6 meters.
The objective of the prototype installation was to prove the conversion of wave energy into pressurised water flow via the ExoWave cell. The installation also allowed to demonstrate the technology survivability, reliability, maintanability and overall power performance. Phase 1 has now been completed and the cell has been recovered for planned technical investigation.
Reinstallation – Phase 2 of the Prototype testing campaign, is scheduled to take place early in 2019.
In 2018/2019 the Company aims to further demonstrate the technology with a cluster installation inside an offshore wind farm, consisting of several ExoWave Cells and one subsea generator.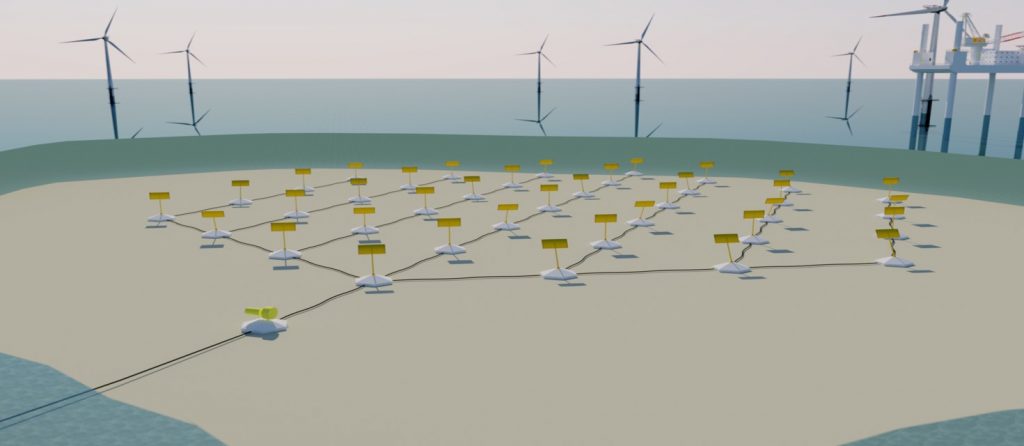 Full-scale Commercial Deployment will follow.